If you are having your own business or you are working as a marketing manager for a particular company or business enterprise then you will surely find out ways for the marketing and promotion of the business. As we know it's very difficult to find out the right marketing strategy for business because investing money with the non-expert company of marketing may spoil brand name in the market.
Here, below we are explaining some of the best marketing tools which are easily available and one can afford to invest in them:-
There is a famous saying "The world is in your hands". Yes, it's true and possible with the help of the latest technologies and innovations taking place. Almost 90% of the population carries mobile phones in their hands so; there is a huge scope of mobile marketing as the mobile marketing is the pocket-friendly and cost-effective medium of marketing.  BULK SMS Service Provider is available at affordable rates and it costs from 8 paisa to 15 paisa which is comparatively reasonable than the posting advertisements on the television or newspapers.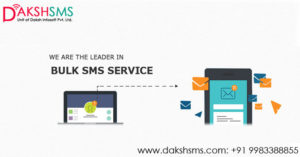 Voice Call Solutions
As we discussed the number of people carrying mobile phones then it clearly states that the voice call marketing is also an important tool for the marketing. It is beneficial especially in those areas where people are unable to read messages. So, in such situations, we can record our voice message in 30 or 60 seconds voice clip and then the clip can be pushed with the help of the out bond dialer.
Bulk Email Solutions
According to the facts and figures, people are more dependent on the internet and it is seen that they check their emails 15 times in a day. So for the Email Marketing, one can create an eye-catchy mailer to send the audiences. It helps in the SEO process of the website because you can add a hyperlink of your website with any image or text and as it helps to generate the daily hits for your website.
Missed Call Alert Solutions
Nowadays, missed call service is quite popular among the users for generating the business and it is also easy to manage and affordable in cost. Missed call Service helps to generate the high quality of database along with the inclusion of the geographic location.
To get more information about-
Visit: www.dakshsms.com